Storefront for Art and Architecture





(be the first to vote by clicking on the stars)
Rate this: Use the stars above to vote, five stars being a must visit. |
Location:
97 Kenmare Street
New York
10012
USA
coordinates:
40.7214203,-73.9970093
open coordinates in google maps
open coordinates in apple map
Building names(s):
Storefront for Art and Architecture
Architect/Designer:
Steven Holl
+ Vito Acconci (Artist)
more images:
Completion date: 1993
function(s): contemporary art, gallery
website: www.storefrontnews.org
opening hours:
Tues. – Sat. 11:00AM – 6:00PM
Closed Sunday and Monday
getting there:
Subway
6 to Spring; N/R to Prince; B/D/F/V to Broadway Lafayette.
Founded in 1982, Storefront for Art and Architecture is a nonprofit organization committed to the advancement of innovative positions in architecture, art and design. Our program of exhibitions, artists talks, film screenings, conferences and publications is intended to generate dialogue and collaboration across geographic, ideological and disciplinary boundaries. As a public forum for emerging voices, Storefront explores vital issues in art and architecture with the intent of increasing awareness of and interest in contemporary design.
The Storefront Facade
In 1993, Storefront commissioned a collaborative building project by artist Vito Acconci and architect Steven Holl. The project replaced the existing facade with a series of twelve panels that pivot vertically or horizontally to open the entire length of the gallery directly onto the street. The project blurs the boundary between interior and exterior and, by placing the panels in different configurations, creates a multitude of different possible facades. Now regarded as a contemporary architectural landmark, Storefrontís faÁade is visited by artists, architects and students from around the world.
architectural drawings: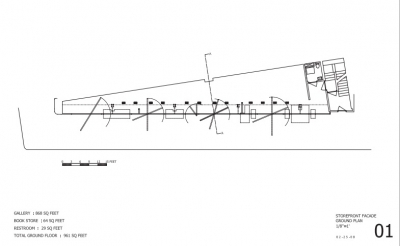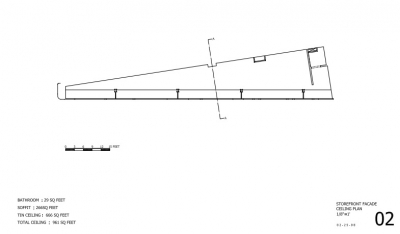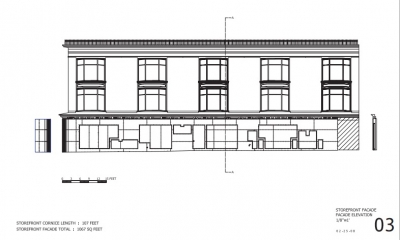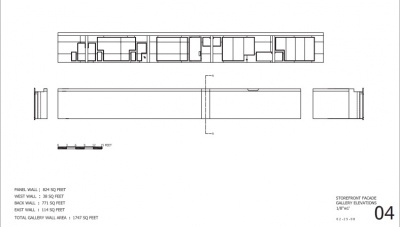 updated on: 31 October 2011 | suggested on: 4 November 2011 | Suggested By LT