Denver Art Museum





(
6 vote, 100.00% worth checking out
)
Rate this: Use the stars above to vote, five stars being a must visit. |
1 Comment
Location:
100 W. 14th Avenue Parkway
Denver
Colorado
USA
coordinates:
39.7364502,-104.9893036
open coordinates in google maps
open coordinates in apple map
Building names(s):
Denver Art Museum
Architect/Designer:
Daniel Libeskind
more images:
Completion date: 2006
function(s): gallery, museum
admission cost:
$10
website:
www.denverartmuseum.org
opening hours:
Monday Closed Tuesday–Thursday 10 am–5 pm Friday 10 am–8 pm* Saturday–Sunday 10 am–5 pm** *On final Fridays, we're open until 10 pm for Untitled mixed-media events. **The museum offers free General Admission on the first Saturday of the month, courtesy of Target and the citizens who support the Scientific and Cultural Facilities District (SCFD). Those 2011 dates are: Aug. 6, Sept. 3, Oct. 1, Nov. 5 and Dec. 3. Holiday Hours The museum is closed on Mondays, Thanksgiving, and Christmas.
architectural drawings: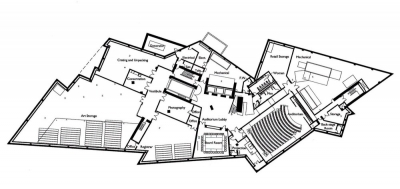 Basement Plan

Ground Floor Plan

Second floor Plan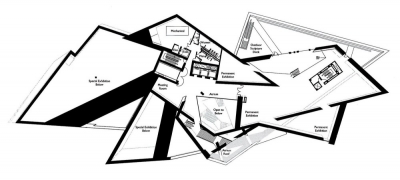 Third floor Plan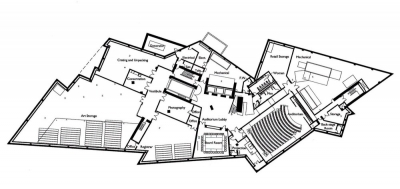 Forth floor Plan

section 01

section 02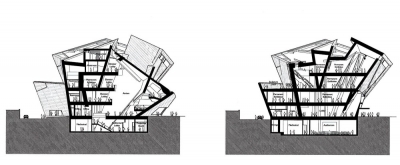 section 03
updated on: 27 March 2013 | suggested on: 9 September 2011 | Suggested By LT