Casa Curutchet




(
3 vote, 33.33% worth checking out
)
Rate this: Use the stars above to vote, five stars being a must visit. |
1 Comment
Location:
Calle 53 N° 320.
La Plata
Buenos Aires
1900
Argentina
coordinates:
-34.9115562,-57.9419823
open coordinates in google maps
open coordinates in apple map
Building names(s):
Casa Curutchet
Architect/Designer:
Le Corbusier
more images: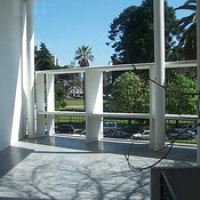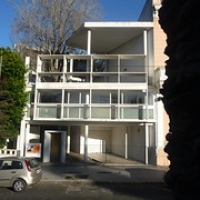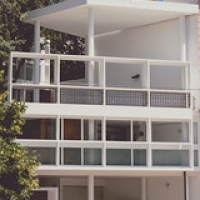 Completion date: 1945
completion date: 1945
function(s): residential
Opening hours:
This house is open to the public Tuesday - Friday 10.30am to 2 p.m.
website:
www.capba.org.ar/curutchet/casa-curutchet-presentacion.htm
During January the house is closed
Admission cost:
Foreign visitors $ 40.00 reservations essential email Reservation:
[email protected]
getting there:
To get there from Buenos Aires, take the Costera Criolla Bus to La Plata from inside the Retiro Bus Terminal (one hour). It's a twenty-minute walk from there. From the bus station, walk three blocks along Calle 42 (direction NE) to Avenida 1, walk ten blocks (direction SE) to Calle 54. From the train station walk along Avenida 1 (direction SE) for ten blocks to Calle 54.
updated on: 5 January 2017 | suggested on: 8 March 2010 | Suggested By LT